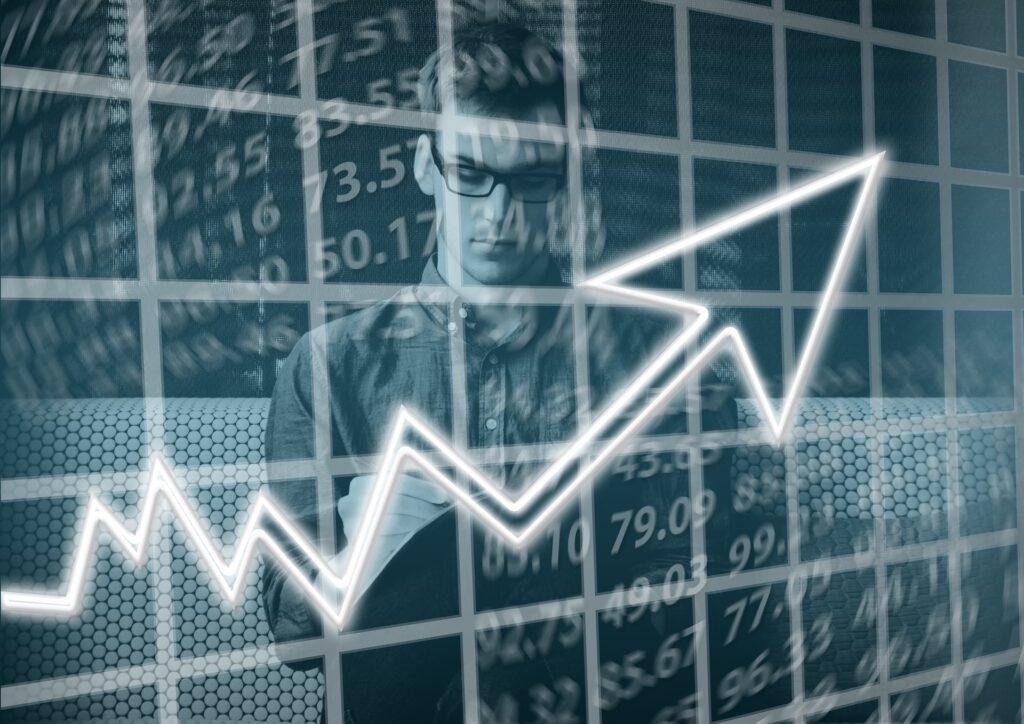 Happy New Year! As 2023 gets underway, major U.S. equity indexes closed out the final month of 2022 in the red, marking the first down year for the S&P 500 in the last four years. In addition, capital loss harvesting won out over Santa Claus and his rally in the final trading week of the year. 
Overall for the month of December, the S&P 500 declined by 5.90%[i], the Nasdaq 100 decreased by 9.06%[ii], and the Dow Jones Industrial Average fell by 4.17%[iii].
Goodbye, 2022 
A challenging year for investors is now in the books. Higher interest rates, war, recession fears, and inflation quickly changed the market landscape for short-term investors, with long-term investors simply riding out the cycle. Investing with emotion tends to result in poorer long-term performance historically, and the folks that hold diversified portfolios simply stick to the plan while making adjustments. In the words of Jason Zweig:
"Successful investing is about controlling the controllable. You can't control what the market does, but you can control what you do in response. In the long run, your returns depend less on whether you pick good investments than on whether you are a good investor."[iv]
The Federal Reserve raised interest rates seven times in 2022, with the major hikes being four 75-basis-point hikes in a row. Four in a row! Since the rate hikes have not really cooled the economy (yet), concerns over recession have weighed on sentiment, keeping everyone a little cautious.
Overall in 2022, the large-cap S&P 500 notched a 19.44%[v] decline, the Nasdaq 100 declined by 32.97%[vi], and the Dow Jones Industrial Average fell by 8.78%[vii].
Value, Dividends, Defensiveness
High dividend-paying in defensive names and industrial sectors have been the themes of recent capital infusions. The Dow's smaller decline then the Nasdaq and even the S&P 500 is an excellent illustration of this trend. 
In fact, companies paid record dividends in 2022, increasing 10% year-over-year to $564.6 billion versus $511.2 billion in 2021, according to data[viii] from S&P Global Indices. 
Rising interest rates could continue to play a role in corporate dividend payouts in 2023. With the 10-year note yield near 3.88%[ix] at the time of writing, higher corporate dividends are essential in order to compete.
Defensive sectors with high relative dividend yields, like utilities and consumer staples, have done well avoiding the bear market pinch of 2022.
Big Year for Energy
The lone S&P 500 sector with positive returns for 2022 was the S&P 500 Energy Index. Tacking on gains of 59.04%[x] in 2022, the S&P 500 Energy Index became the market's darling for ROI-hungry investors looking for a place to park capital in 2022.
The popular exchange-traded fund (ETF) SPDR Energy Select Sector fund ended the year with a 57.60%[xi] gain, its best year on record.
December: Bullish Manufacturing Surprise
The last trading week of 2022 was quiet for economic data releases, but the Chicago Purchasing Managers' Index provided an upside surprise: 44.9 versus a 41.0 consensus[xii] and a nice rise from the November reading of 37.2.
While the metric still remains in contraction territory (under 50.0), upward movement is welcome, and the data comes just days after the Richmond Fed's manufacturing survey[xiii] showed modest improvement.
A potential shift[xiv] to "Made in the USA" could be underway, courtesy of supply chain issues.
The Takeaway
December's market performance was a fitting end to a dismal year and was a microcosm of 2022. 
In the short term, the prevailing market themes remain centered around interest rates and inflation. Uncertainty over the global recession is still a factor in broad sentiment as we put 2022 to rest. Higher interest rates are likely to persist early in 2023, and once the effects have sufficiently cooled the economy, the Fed could strike a different tone later in the year. A hope many are holding on to.
With that overview completed, if your New Year's resolution is financially based, or if there is anything Emerald can help with heading into 2023, feel free to book an appointment.
Disclosure: Emerald Advisors, LLC is a registered investment adviser. Information presented is for educational purposes only and does not intend to make an offer or solicitation for the sale or purchase of any specific securities, investments, or investment strategies.  Investments involve risk and, unless otherwise stated, are not guaranteed. Be sure to first consult with a qualified financial adviser and/or tax professional before implementing any strategy discussed herein. Past performance is not indicative of future performance.
©Levitate, 2023
[i] (2023, January 1). Tradingview.com. S&P 500 Index. [Online] Available at: TradingView Chart — TradingView
[ii] (2023, January 1). Tradingview.com. Nasdaq 100 Index. [Online] Available at: TradingView Chart — TradingView
[iii] (2023, January 1). Tradingview.com. Dow Jones Industrial Average Index. [Online] Available at: TradingView Chart — TradingView
[iv] (2022, September 29). Emeraldadv.com. Can a Healthy Mindset Combat Financial Worry? [Online] Available at: Can a Healthy Mindset Combat Financial Worry? – Emerald Advisors
[v] (2023, January 1). Tradingview.com. S&P 500 Index. [Online] Available at: TradingView Chart — TradingView
[vi] (2023, January 1). Tradingview.com. Nasdaq 100 Index. [Online] Available at: TradingView Chart — TradingView
[vii] (2023, January 1). Tradingview.com. Dow Jones Industrial Average Index. [Online] Available at: TradingView Chart — TradingView
[viii] Greenwald, I. (2022, December 30). Investopedia.com. Companies Pay Record Dividends in 2022 Despite Dismal Year. [Online] Available at: Companies Pay Record Dividends in 2022 Despite Dismal Year (investopedia.com)
[ix] (2023, January 1). Tradingview.com. CBOE 10 YR TREASURY NOTE YIELD. [Online] Available at: TradingView Chart — TradingView
[x] (2023, January 1). Tradingview.com. S&P 500 Energy. [Online] Available at: TradingView Chart — TradingView
[xi] (2023, January 1). Tradingview.com. SPDR Select Sector Fund. [Online] Available at: TradingView Chart — TradingView
[xii] Kiesche, L. (2022, December 30). Seekingalpha.com. December Chicago PMI ends the year stronger than expected. [Online] Available at: December Chicago PMI ends the year stronger than expected | Seeking Alpha
[xiii] (2022, December 28). Richmondfed.org. Regional Surveys of Business Activity: Fifth District Survey of Manufacturing Activity. [Online] Available at: Fifth District Survey of Manufacturing Activity, December 28, 2022 (richmondfed.org)
[xiv] Holland, F. (2022, November 4). Cnbc.com. There's a major shift underway in manufacturing for U.S. companies. [Online] Available at: A major shift is underway in manufacturing for U.S. companies (cnbc.com)