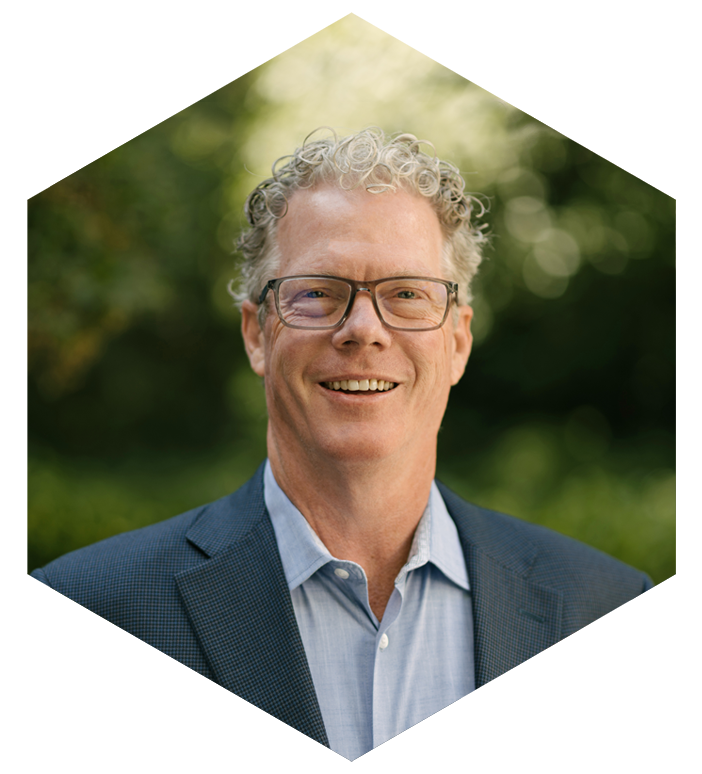 Michael Smith CPWA®
Managing Partner and Founder
Michael Smith (CPWA®) is Managing Partner and Founder of Emerald Advisors. Working with clients since 2005, Mike is driven to help people by sharing his financial knowledge and expertise. He earned his Bachelor of Science from Crichton College and MBA from Regis University. Mike attributes much of his success to 24 years of service in the Navy, dedication and devotion to others, and many valuable years at Merrill Lynch.
Mike has taken up ultra running again, enjoys golfing, reading, spending time with clients and friends, and is the proud father of Kat Smith. He is an active supporter and former board member of the Juvenile Diabetes Research Foundation, the Barbara Davis Center for Diabetes, the ALS Foundation, the Alyssa Burnett Adult Life Center Seattle Children's Hospital as well as supporting children's mental health initiatives at Seattle Children's Hospital. He is a current member of the Legacy Council at Seattle Children's hospital.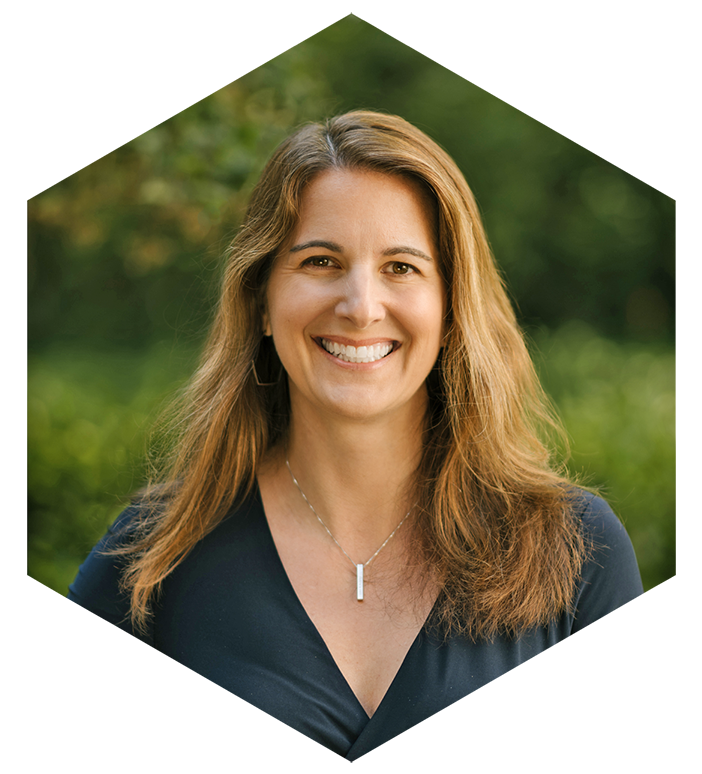 Megan Cable Hannah, CFA
Portfolio Manager and COO
Megan Cable Hannah (CFA), Emerald Advisors Portfolio Manager and COO, has spent her 20+ year career in investments including 17 years with BlackRock. Her experience includes investment research, data management, business oversight and strategic technology initiatives. Megan earned a BS degree Phi Beta Kappa and Magna Cum Laude with a concentration in Economics for Business and Management and Environmental Studies from Occidental College.
Megan loves spending time with her husband Scott, their two children and their dogs. She is passionate about giving back to the community and serves on the boards of Junior Achievement of Washington, Northlake Young Life and North Puget Sound Young Lives, is a Girl Scout troop leader, and actively involved at The Bear Creek School.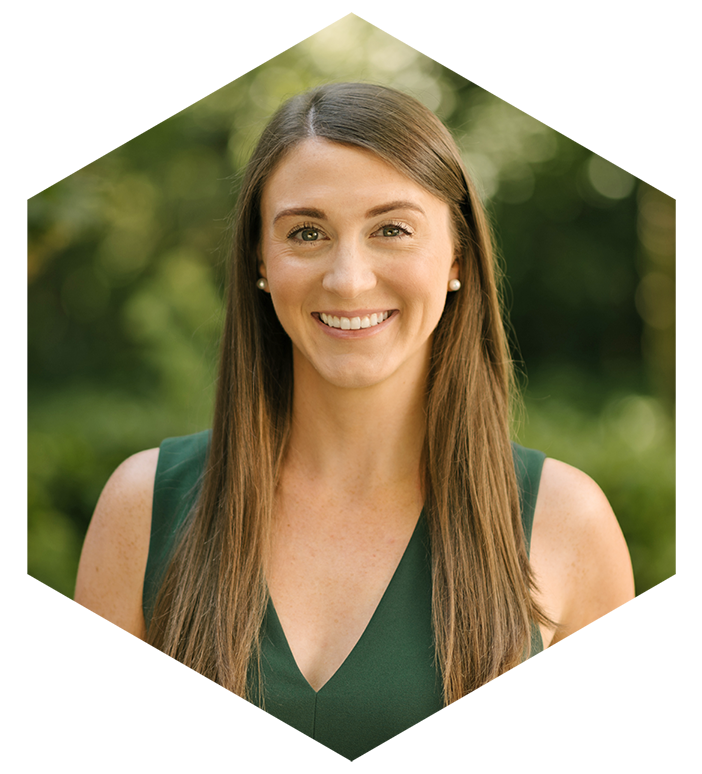 Emily Weed, MS,CFP®
Lead Financial Advisor
Emily Weed (MS, CFP®), is Emerald Advisors Lead Financial Advisor and has been in the investment arena for over seven years and has worked closely with Mike during those years. She holds a BA in Finance from the University of Washington's Foster Business School and her Master of Science Degree in Personal Financial Planning from the College of Financial Planning. She is responsible for short and long-term planning and works closely with clients, helping them identify their specific goals. Emily is fluent in Spanish and brings youthful relevancy to our company.
When not helping clients, Emily enjoys watching sports and supporting the Seahawks and Mariners. She loves to travel, spend time with family and friends, enjoys exercising, and would like to run a half-marathon someday. Emily supports Junior League and FareStart because she views community involvement as a lifelong pursuit.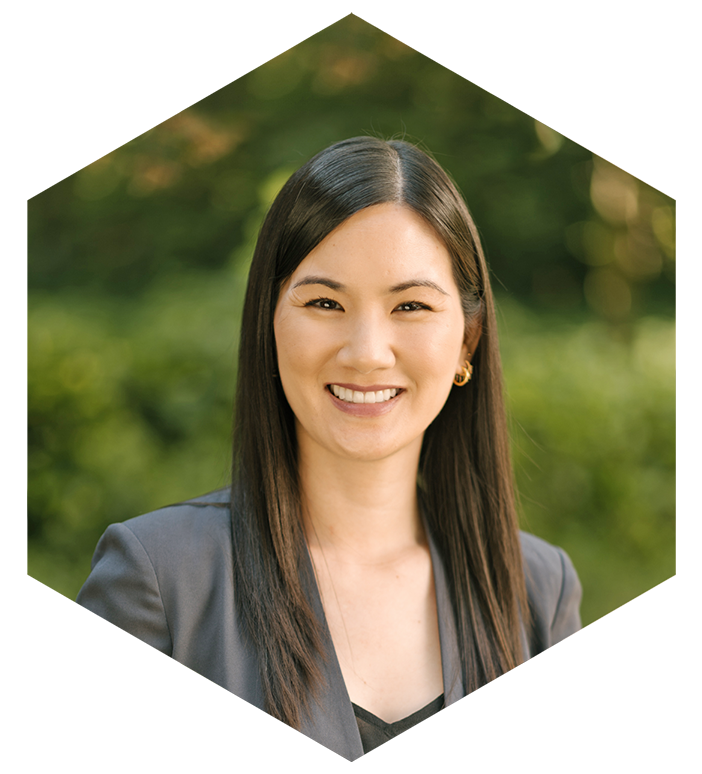 Amy Alshihabi
Client Relationship Manager
Amy joins the team with fifteen years of experience working at Merrill Lynch and UBS Financial Services. Amy brings an elevated level of professionalism to the role. Emerald looks to Amy as the main point of contact for many day-to-day operations (Electronic Funds Transfer, Wires, Account Maintenance, etc.). With her in-depth knowledge of the financial industry and high standard of customer care, we look forward to our clients receiving the value Amy brings. Amy earned a BA in Economics from the University of Washington, where she was a member of the Women's Golf Team.
Amy enjoys spending time with her family exploring Brooklyn, NY. She loves to travel and enjoys live music. Amy supports humanitarian causes and volunteers with the United Nations Relief and Works Agency (UNRWA).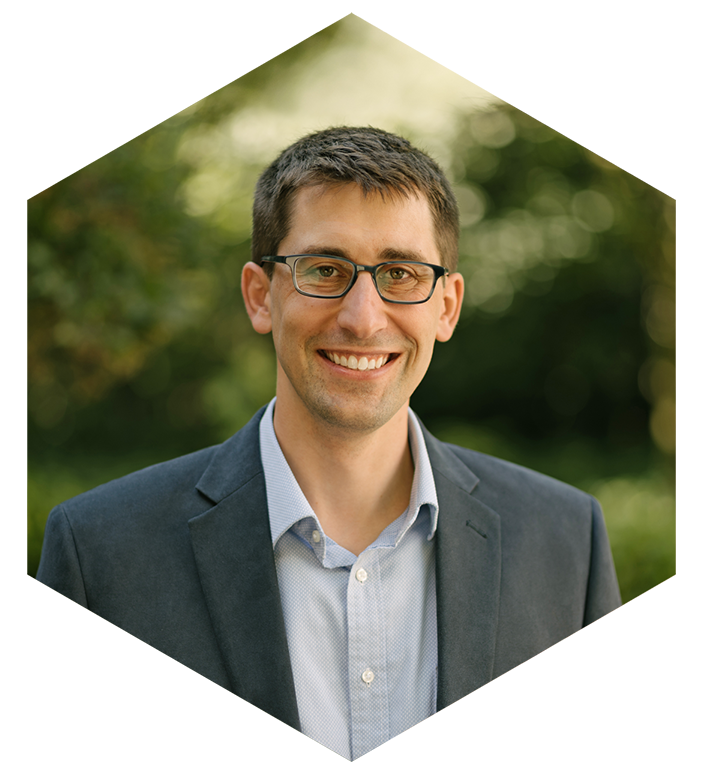 Brian Blakeman
Financial Planner
Brian joined the team after working at The Boeing Company for 13 years. His experience in management and engineering translates to support for the firm's systems and procedures. He completed his Certified Financial Planning course work at the College for Financial Planning and is a candidate for CFP® certification. Brian earned his Bachelor of Science from the University of Wisconsin and his Master's Degree from the University of Washington. Brian will work with clients to navigate and maximize our financial planning platform.
Brian enjoys spending time with his wife and two young children. He also appreciates hiking and backpacking in the beautiful Pacific Northwest, playing viola and traveling. He supports Seattle Children's Hospital, Washington Trails Association, and Fred Hutchinson Cancer Research Center, among others.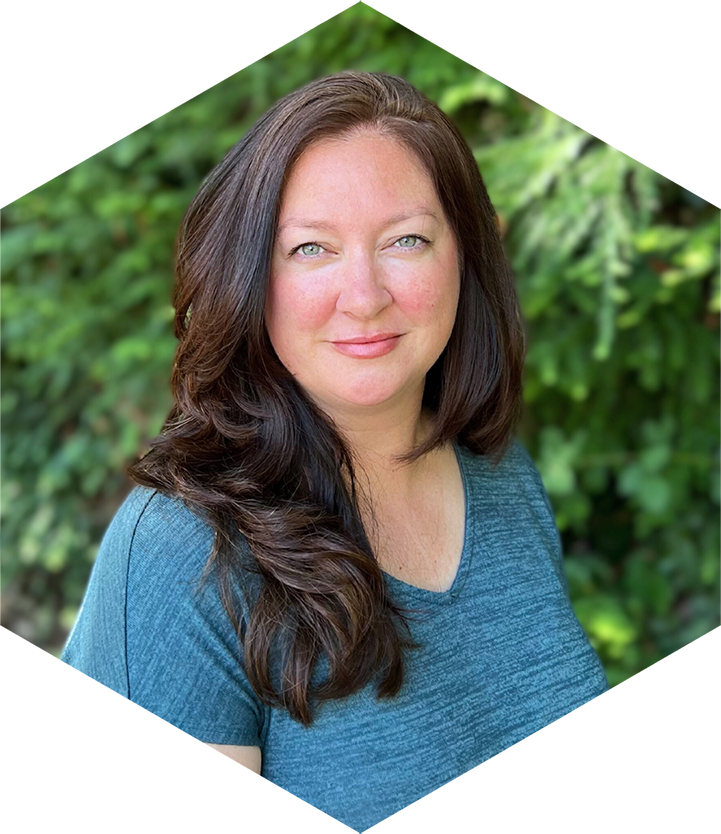 Crystal Williams
Executive Assistant
Crystal Williams joins the team as the Executive Assistant to Michael Smith. Having performed this role within the life insurance industry for the previous five and a half years, she provides relevant experience and robust organizational know-how. Working behind-the-scenes is where she thrives, filling in gaps before anything falls through them and generally doing whatever is needed to ensure those she supports succeed. Her focus here is on calendar management, travel arrangements, social media presence, event coordination, and assistance with day-to-day operations. She attended school for photography but is now in the process of earning her BA in Business Administration.
Outside the office, Crystal enjoys hiking, cooking, traveling, and exploring her new surroundings in Seattle, as she recently moved here from Asheville, NC with her husband and rescue pup. She is an avid animal welfare advocate and plans to volunteer with local animal shelters and organizations in the PNW.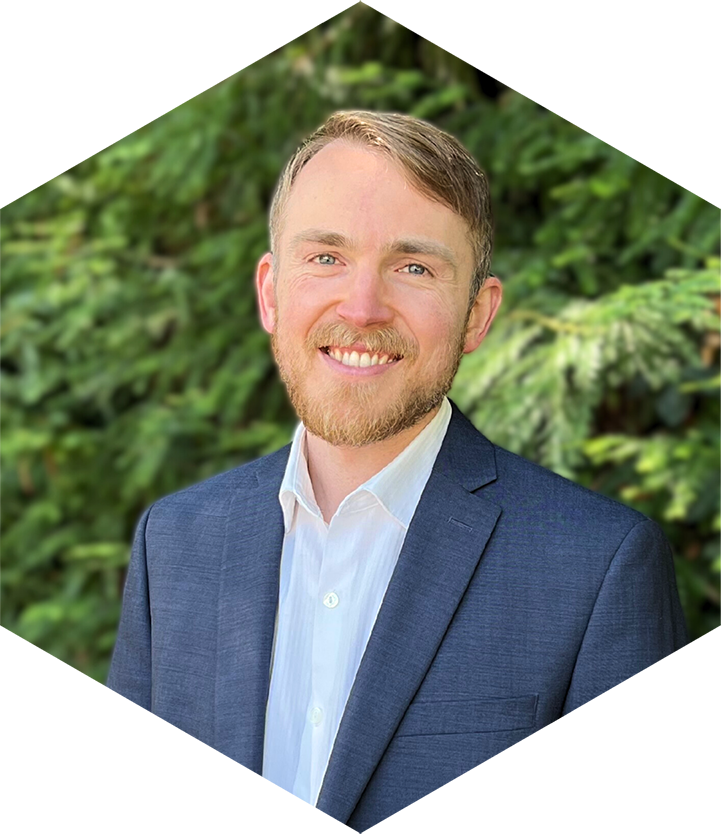 Travis Larson
Client Administrator
Travis brings a unique combination of administrative and communications experience to the Emerald Advisors team. His professional background includes nearly ten years spent in support operations, project management, and client service split between the legal and financial industries. He holds a B.A. in English from Seattle Pacific University and a postgraduate Certificate in Editing from the University of Washington. He also spent a year living in Japan and teaching English as a Foreign Language to high school students in a small coastal fishing town. These experiences have inspired in him an abiding appreciation for words and details as well as for communicating with and helping others. He is here to assist with any of your administrative needs.
In his free time, Travis enjoys reading, writing, traveling, and several outdoor activities including running, hiking, skiing, and mountain biking. He has supported organizations like Seattle's Union Gospel Mission, UW Medicine, and Worldbuilders, a charity started by one of his favorite authors.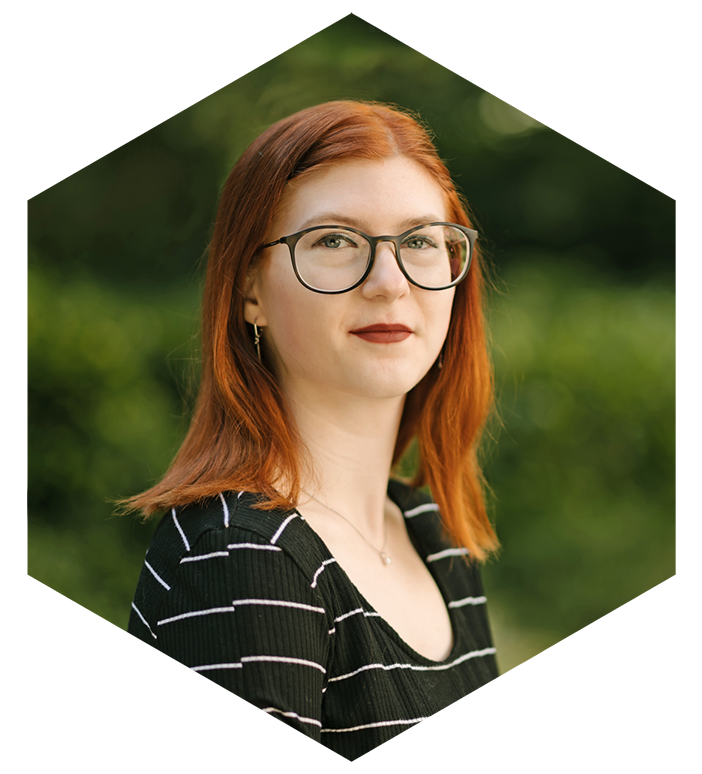 Kat Smith
Office Administrator
Kat Smith is Emerald Advisors Office Administrator and daughter of Michael and Kathy Smith. Kat is recently graduated from Arizona State University with her degree in Forensic Psychology.



She speaks three languages—English, Italian, and her personal favorite, Japanese. She enjoys reading, writing and statistics and plans to write a book someday. Kat supports the work of the Juvenile Diabetes Research Foundation, the Barbara Davis Center for Diabetes, and MEOW Cat Shelter and Rescue Center.