Autumns Arrival
As the Fed ushered in another interest rate hike, the world said a warm goodbye to Queen Elizabeth II 👑. We focused on the positives, nodding in support of the easing we have seen at the gas pump.  While past recessions included a slower housing market, only time will tell if it's an accurate indicator of the current state of the US. While primary election results are discussed and pondered, our eyes are on the market, keeping our client's best interests in mind as the year progresses. Our thoughts are also with those in the path of Hurricane Ian. 
We know October holds much love for baseball and Halloween fans alike, but let's not forget coffee lovers too. October 1st marks International Coffee Day ☕, and Starbucks graciously will serve you up a hot pumpkin spice latte to bring a little comfort. While you enjoy a coffee, we are happy to provide the reading material. This month on the blog, we discuss investor expectations vs. advisor expectations and the benefits of using a donor-advised fund (DAF). Giving season is coming, so why not open your DAF this month and reduce a bit of the holiday stress?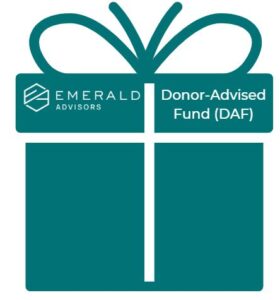 Gifting: Donor-Advised Funds
As the holidays approach, you may consider a donor-advised fund (DAF) for your charitable giving. It's a great way to share with your family causes you support.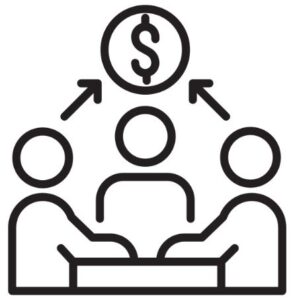 Investors: Realistic Expectations or Not?
Everyone loves winning but when it comes to investing, it's more a marathon than a sprint. Emerald works hard to keep your best interests in mind, especially when it comes to investor expectations. Find out some of the ways we do this by reading the blog post. 
As the firm evolves, grows, and expands to meet our client's changing needs, we enjoy sharing our highs with you. We are pleased to announce Advisor Hub's recognition of Emerald Advisors in the release of 'Top 50 RIAs to Watch'. If you would like to talk, call (425) 458-3853 or make an appointment. 
Noteworthy: October is National Cybersecurity Awareness Month. In case you missed our piece on staying safe online, here it is!
Disclosure: Emerald Advisors, LLC is a registered investment adviser.  Information presented is for educational purposes only and does not intend to make an offer or solicitation for the sale or purchase of any specific securities, investments, or investment strategies.  Investments involve risk and, unless otherwise stated, are not guaranteed.  Be sure to first consult with a qualified financial adviser and/or tax professional before implementing any strategy discussed herein. Past performance is not indicative of future performance.
©Emerald Advisors, LLC