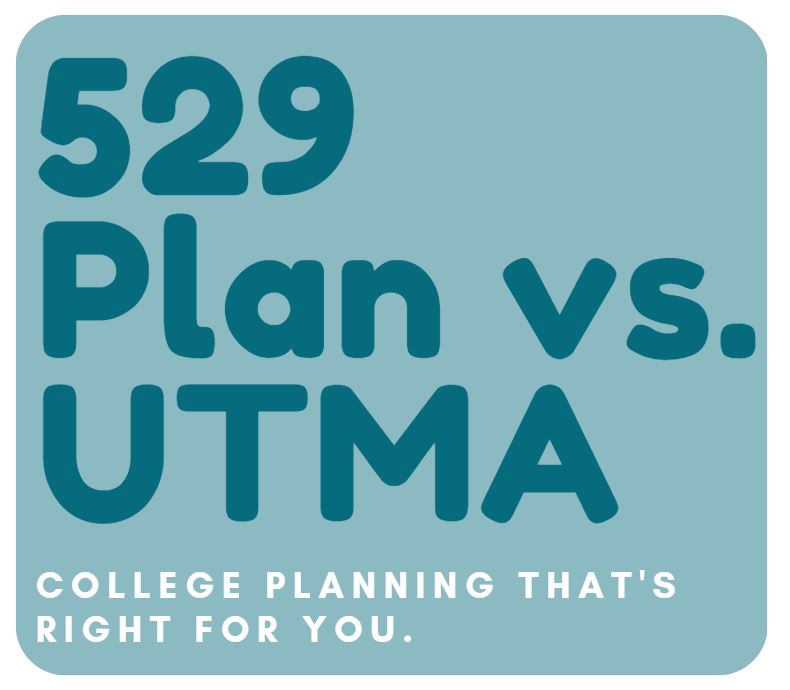 Months of waiting, weeks of preparation, and some sleepless nights filled with questions you've never asked before — this is the beginning of parenthood. One thing is certain, when your child is born, life is not the same.
A good way to approach parenthood is how you would approach learning a new program or skill. Before this program or skill was needed, chances are you didn't spend a lot of time researching and learning what you could about it. You most likely did much of the learning by practicing the skill or program. Parenthood is the same, an education of necessity. Creating a college plan for your child is similar, and May 29th is 529 Plan Day, presenting an opportune time to discuss your child's education.
Often people want to save for their kids' education, but many don't know where to start or how. Working with Emerald is a great first step. We are a resource to be utilized. We work with you to answer questions such as: how much should I save for my child's education? What saving options are there? And the most important question is, what is right for my child?
How much should I save for my child's education?
As inflation increases, so does the cost of education. According to The College Board[i], the average cost in 2020-2021 for a public, in-state, 4-year college was $10,740, and for a private college was $38.070.[ii] Considering that everything is going up in cost, it's probably safe to say these numbers will also continue to increase. But don't be alarmed. Parents can discuss and decide the amount they wish to give their children to help support their educational goals. Maybe you want to cover the whole tuition cost for each child every year they are in school. If you know that, you can begin researching the schools they wish to attend and allocating funds appropriately. As displayed above, tuition is variable, in-state vs. out-of-state, public vs. private; these things make a big difference. Maybe you want your child to be responsible for some of their education, so you agree to pay for some. Again, this will be determined by you and include honest conversations with your kids about what they can expect. Remember, clarity is kindness, and giving your children the information they need to begin making college plans will be a gift to them outside of any monetary support.
What savings options are there?
There are many ways to save for education; our top two suggestions are 529 plans or a Uniform Transfers to Minors Act (UTMA) account.
529 Plan
A 529 Plan is a tax-advantaged savings plan created to help pay for costs associated with education. The plan has two branches: 529 savings plans and prepaid tuition plans. The 529 savings plan is often more enticing because there is more flexibility and fewer restrictions, and often offered in more states than prepaid plans. Over the years, the plan has expanded to cover not only college tuition but also K-12 education and even some apprenticeships. When making withdrawals from a 529 plan, you must ensure the costs you want to use the plan towards qualify as educational expenses, or you will pay penalties. Consider tuition, textbooks, laptops, and off-campus housing as qualified costs. It is worth noting that even though there are no yearly contribution limits to a 529 plan, many states cap the total amount that can be contributed. Once that limit is met, you may no longer place money in the plan.
An additional feature was added to 529 plans under the SECURE 2.0 Act. Starting January 2024, unspent funds of up to $35,000 can be rolled over into a Roth IRA for the same account holder as long as the account has been held for at least 15 years. Say you saved for your child's college, and they used a portion of the 529, but not all of it. The remaining amount can now be rolled over if it's been held in a 529 for 15 years. The 529 plan can also be changed to a different beneficiary, but the Roth IRA rollover may be useful when a sibling or grandchild is not an appropriate option. And saving for retirement early on will benefit your child in the long run. There are specific criteria for applying this, so be sure to speak with Emerald before implementing any changes.
UTMA Account
Parents who want to save for their child's education but wish to have more flexibility, make higher contributions, and have no withdrawal penalties, may choose a UTMA account. Using a UTMA also allows a parent to give assets to a child without setting up a trust. The account's custodian, usually a parent or guardian, handles the assets' investment. The property belongs to the child when gifted, but the child cannot control the account until they come of age. Since a UTMA is an investment account, it can generate earnings that could end up being taxed.
What is right for my child?
As financial planners, people want to know what the right plan is. The truth is that the right plan is the one that fits your income and needs. Knowing how much to set aside for a child's education will depend on variables, some of which are mentioned above. Having one child versus five may make the amount you set aside for each child different. Do you work full time, but your spouse is staying at home to help manage the care of your children? If so, your income may be lower for several years until your spouse returns to work. Can you afford to pay for your child's full tuition and college costs but want to teach them the value of working for things they want? Then maybe a 529 plan serves that need. At the end of the day, every situation is different, and every person's plan to help their child with education costs will be too.
Emerald is here to help you evaluate the steps forward in planning for your child's future education. Our financial planning software, eMoney, is a great tool to help you play around with different projections for the future, including the cost of college tuition. Book an appointment with us, and your advisor can walk you through some examples.
[i] (2023). Research.collegeboard.org. Trends in College Pricing: Highlights. [Online] Available at: Trends in College Pricing Highlights – College Board Research
[ii] Farrington, R. (2022, September 30). Thecollegeinvestor.com. How Much Should You Have In A 529 Plan by Age. [Online] Available at: How Much Should You Have In A 529 Plan By Age (thecollegeinvestor.com)
Disclosure: Emerald Advisors, LLC is a registered investment adviser.  Information presented is for educational purposes only and does not intend to make an offer or solicitation for the sale or purchase of any specific securities, investments, or investment strategies.  Investments involve risk and, unless otherwise stated, are not guaranteed.  Be sure to first consult with a qualified financial adviser and/or tax professional before implementing any strategy discussed herein. Past performance is not indicative of future performance.
©Emerald Advisors, 2023