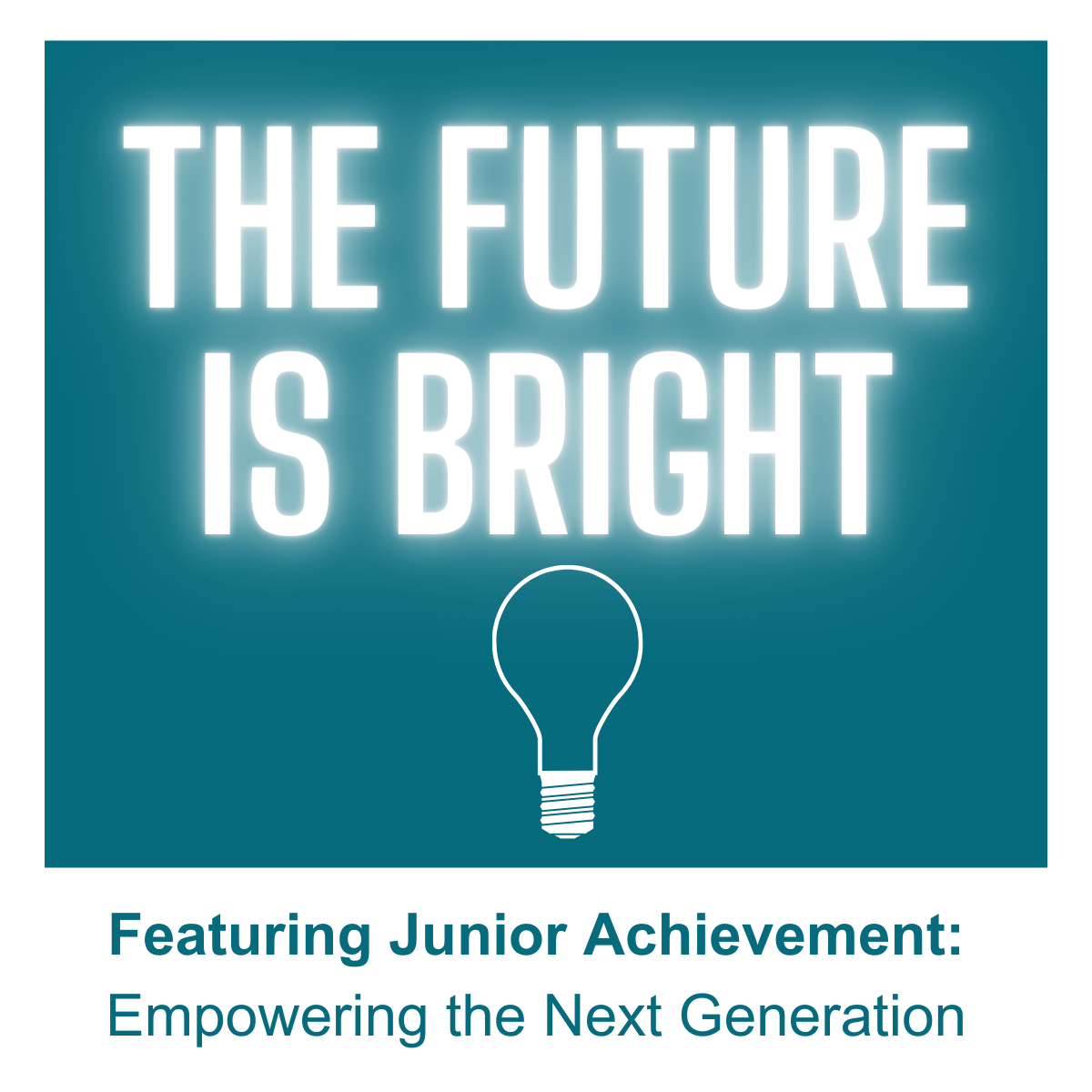 April 1, 2023
As we highlight Financial Literacy Month, we thought it would be fun and interesting to share one of the great organizations our Portfolio Manager and COO, Megan Cable Hannah, is a part of and has supported over the years. Meet Junior Achievement, an education-focused non-profit preparing young people for success.
Breanna: Hello Megan, thanks for your time today. Let's start at the beginning; when did you first hear about Junior achievement?
Megan: I heard about Junior Achievement around ten years ago at an annual event called Hall of Fame that recognizes business leaders in the community. My dad was honored as the recipient of the award. At the time, I was Head of the Charitable Giving Committee for Black Rock's Seattle Office. As I listened to what Junior Achievement did, I realized it aligned with our committee's goals that focused on financial literacy.
After the event, I met several people at Junior Achievement. This turned into a partnership between Black Rock's Seattle Office and Junior Achievement and an annual event going into schools. We would take staff to schools and take over the classrooms. While there, we would use the Junior Achievements curriculum to teach financial literacy to the students. I remember one of the years a staff member described his job as someone who helps make money grow for clients. At recess, a little boy presented him with a dime and asked him if he could make it grow. It makes you chuckle, but it meant the kids were paying attention and thinking about the concepts.
I also had the opportunity to sit on the board, which I did for about eight years. I just recently stepped down and am serving in an advisory capacity. Serving in that role allowed me to see the work Junior Achievement was doing from the inside out; how it constantly evolves and impacts lives in our community and across the U.S.
Breanna: That sounds like an exciting introduction to Junior Achievement for you. It sounds like an incredible organization giving back and doing great work. Their niche of teaching financial literacy skills paired nicely with your previous work and what you are doing now at Emerald Advisors. So, for people who have never experienced Junior Achievement, how would you describe it?
Megan: In a nutshell, Junior Achievement brings financial literacy to kids from kindergarten through 12th grade. Their website states that their purpose is:
"To inspire and prepare young people to succeed in a global economy. "
Breanna: So, how exactly does it work?
Megan: They do this by bringing financial literacy to life for kids through a very well-thought-out curriculum starting at the youngest ages. They bring volunteers into classrooms using hands-on materials and discuss various financial topics like understanding the difference between a need versus a want, how to create and manage a budget, and what taxes are.
They have a great facility in Auburn, WA that facilitates simulations for kids explaining how to run a town and manage personal finances. They apply for jobs in the town, and when they manage their finances, they are given a salary and must figure out what they can afford. The simulations are hands-on, interactive, and a great way for kids to grasp some of these real-life concepts in a way that makes sense. You see many of them having lightbulb moments understanding why their mom maybe didn't buy them designer jeans when they asked for them. They start connecting the dots which is fun to witness.
Breanna: That sounds like Disneyland for financial literacy learning! What do parents think of what their kids are being taught?
Megan: One of the cool things they do to continue the conversation for kids and parents is they give out postcards for kids to take home. It tells the parents who was at their school and what they learned. So many parents are busy and want to talk to their kids about finances but sometimes struggle to start the conversation, this helps. When kids are given experiences like the center in Auburn or real-life financial professionals coming into their schools to talk about finances, financial literacy becomes more fun and experiential.
Breanna: How has it impacted how you talk to your kids about money?
Megan: When our oldest was entering kindergarten, we explained the costs associated with the school. We brought it down to our child's level and explained the cost relative to something our child loved – Legos. When we explained how many Death Star Lego sets we would have to buy to pay for their school, they got it. Talking about finances at the level of my child was something I gleaned from Junior Achievement and much more.
Breanna: Thank you, Megan, for sharing your experience with Junior Achievement and their ongoing work to promote financial literacy in our communities and the nation.
If you would like to find out more about Junior Achievement, you can visit their website and social media channels.
Disclosure: Emerald Advisors, LLC is a registered investment adviser.  Information presented is for educational purposes only and does not intend to make an offer or solicitation for the sale or purchase of any specific securities, investments, or investment strategies.  Investments involve risk and, unless otherwise stated, are not guaranteed.  Be sure to first consult with a qualified financial adviser and/or tax professional before implementing any strategy discussed herein. Past performance is not indicative of future performance.
©Emerald Advisors, 2023