On a Beach Somewhere…
From pilot shortages, students waiting to know more about student loan forgiveness, to Bill Gates not investing in crypto – we are all catching our breath. We are also pretty sure everyone will remember that memorable dip of the S&P 500 early in May…it's been wild. What better way to take a break and kick off the summer than with a little humor? 😄 If you are reading this on a beach, even better!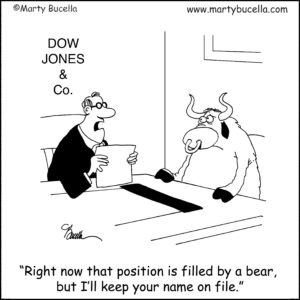 As we enter June we wish all the father's a Happy Father's Day! Thank you for all you do for your kids and families; we hope it's a great day. In Emerald news, we would like you to meet Amy Alshihabi, our new Lead Client Administrator, and Hidden Levers our newest piece of Financial Technology (Fintech) which is replacing Riskalyze. You can read more by visiting our blog!
To encourage some beach time or wherever you relax this summer, we thought it would be fun to share our team's summer reading/listening recs for you to enjoy! As always, if you would like to talk with us please feel free to call the office 425.458.3853 or click the link below to make an appointment. 
We also want to acknowledge the tragic loss of life recently in Texas. Our thoughts and prayers are with the families. America is a great nation but we still have room to improve. Let's find a way forward together.
Disclosure: Emerald Advisors, LLC is a registered investment adviser.  Information presented is for educational purposes only and does not intend to make an offer or solicitation for the sale or purchase of any specific securities, investments, or investment strategies.  Investments involve risk and, unless otherwise stated, are not guaranteed.  Be sure to first consult with a qualified financial adviser and/or tax professional before implementing any strategy discussed herein. Past performance is not indicative of future performance.
©Emerald Advisors, LLC