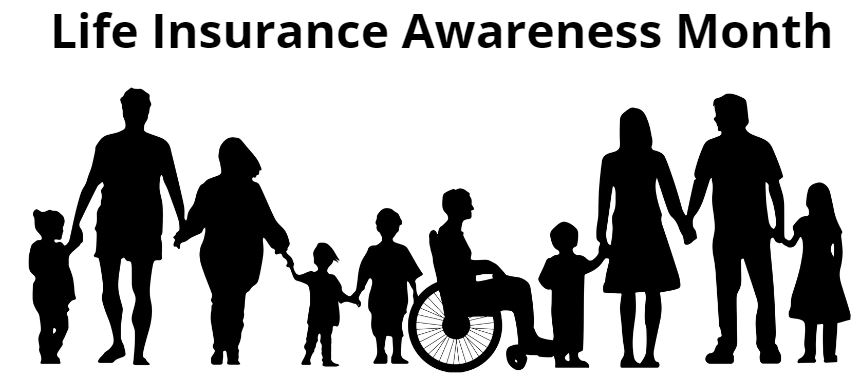 As September begins and we say goodbye to the summer, we thought it would be a good idea to remind you that September is Life Insurance Awareness Month. Regardless of where life finds you this fall, now is a great time to revisit if you have the coverage you need to provide for your family and loved ones. When considering how much life insurance your family needs, we also recommend you look at finding the right Long Term Care Insurance Policy as well. If either your household income has increased or you have received a new health diagnosis, it is especially important to review both types of insurance policies.
These two policies can overlap at times, be purchased as a hybrid policy[i], and work together to both alleviate concerns about how to take care of your family while you are alive as well as after you have passed and make sure you have the best coverage in place. We are seeing some states beginning to require residents to either purchase long-term care insurance privately or participate in state-funded plans to prepare for the future need for care for the elderly, a problem that is impacting many families and increasing as people live longer.
But let's talk about life insurance; consider this:
If you have dependents who rely on your income, coverage worth at least six times your annual salary is a good place to start. Some experts[ii] even recommend coverage worth 10 to 12 times your salary.
Your employer may offer group term life insurance as part of your employee benefits package, which is a nice perk. But unless you're single or have a spouse who isn't dependent on your income, group term is rarely enough[iii]. Not to mention, if you change jobs, your policy won't go with you. 
The best way to know if you have the right type and amount of coverage is to talk with an insurance professional and get a personalized quote that accounts for your unique place in life. Emerald Advisors is a licensed agent and can help. We work alongside clients to help them find out how much coverage they have and see if it's the right amount for their families.
While many have one of these in place, some have overlooked the need to adjust or reevaluate their policy as their income has increased over the years as we mentioned earlier, or haven't given the need for daily assistance much thought. If you began your policy when you were a young professional, and your family has grown, chances are your policy may not "fit" your situation now or later on. And remember, the whole purpose of life insurance is to provide for your loved ones after you're gone, and what your family needs may be vastly different from years ago.
It never hurts to review your policy with your current income in mind, especially if it's changed recently. It'll take just a few minutes for you to know where you stand and whether or not a few adjustments are needed.
Major Life Events
Another thing to consider is how significant life changes can directly affect the amount you're paying for life insurance. That said, if you or anyone in your household has experienced a "major" life event recently, it's a good idea to let your advisor know. 
While not an exhaustive list, here are eight situations where a review of your life insurance policy would be prudent:
You'd like to review or change your beneficiaries
You married or divorced
You welcomed a child into your family 
Your children have moved out and are on their own
You started a new job or a business
You've taken on debt (like a home equity loan) 
You received a medical diagnosis that may require costly treatments
You purchased a home
It may not always be clear when a change in circumstances could result in changing premiums, so we encourage you to err on the side of caution, and if you can answer 'yes' to any of these questions reach out to your advisor or give them a quick call. They will most likely need to update your account and check for any changes that may occur because of the changes. If you are an Emerald client, we can help you find out what your options are for establishing a life insurance policy or a long-term care policy that meets your needs. Remember, we are here to help.
[i] Lake, R. (2020, February 14). Smartasset.com. Combining Life and Long Term Care Insurance. [Online] Available at: Combining Life and Long-Term Care Insurance – SmartAsset
[ii] (2022, July 26). Ramseysolutions.com. How Much Life Insurance Do I Need? [Online] Available at: How Much Life Insurance Do I Need? | RamseySolutions.com
[iii] Bieber, C. (2021, December 8). Fool.com. Why Group Life Insurance at Work Often Isn't Enough. [Online] Available at: Why Group Life Insurance at Work Often Isn't Enough (fool.com)
Disclosure: Emerald Advisors, LLC is a registered investment adviser.  Information presented is for educational purposes only and does not intend to make an offer or solicitation for the sale or purchase of any specific securities, investments, or investment strategies.  Investments involve risk and, unless otherwise stated, are not guaranteed.  Be sure to first consult with a qualified financial adviser and/or tax professional before implementing any strategy discussed herein. Past performance is not indicative of future performance.
©Levitate