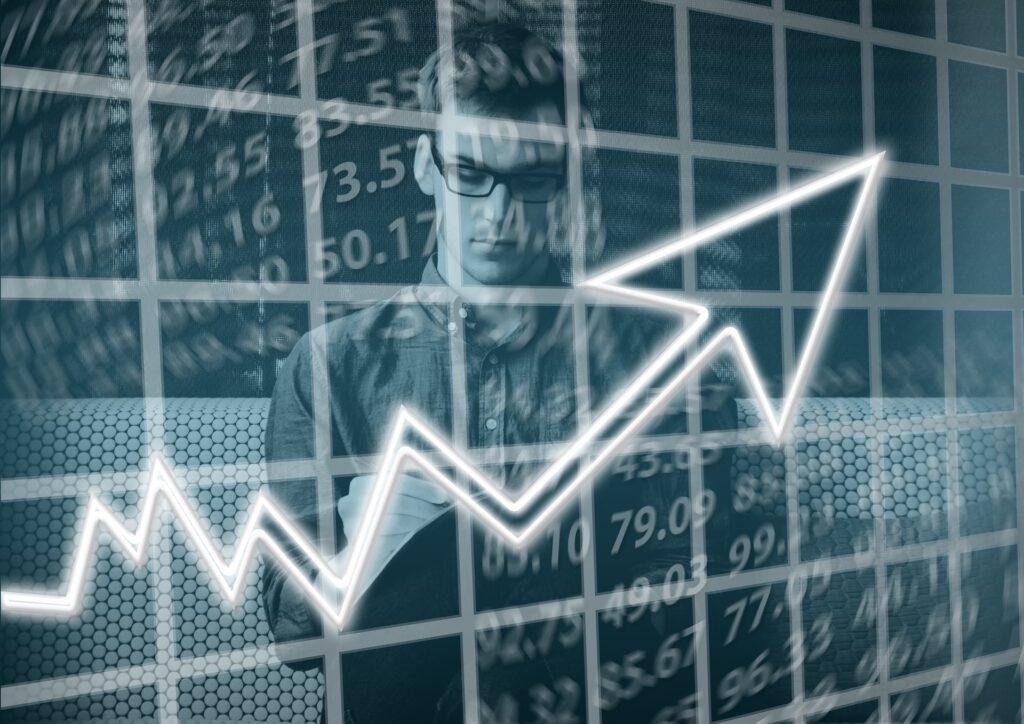 S&P 500 rises on Fed rate hike and recession debate
These are the dog days of summer! All across the states, we saw temps rise and it was entertaining to see how some people adapted. July was, however, chock-full of action in the U.S. markets, with seemingly nonstop news flow and headlines. 
Month In Review
Overall, July brought with it higher than expected Consumer Price Index (CPI) data[i], a widely expected 0.75% interest rate hike[ii], mixed earnings results, and higher equity index pricing.
Towards the end of the month, we saw Gross Domestic Product (GDP) data that missed expectations[iii] and put the U.S. into a recession by definition, although the broader markets did not seem to mind. 
For the month of July, the S&P 500 tacked on 9.11%[iv], the Nasdaq 100 added 12.55%[v], and the Dow Jones Industrial Average increased by 6.73%[vi]. 
The 9.11% monthly gain for the S&P 500 was its best month since November 2020[vii], and the final two weeks of July featured back-to-back weekly gains for major U.S. indexes on the heels of the 0.75% Fed rate hike.
July Federal Reserve Meeting
During the meeting, Federal Reserve Chair Jerome Powell mentioned that the Fed funds have a target range of 3.0% – 3.50% by the end of 2022. The fed funds rate is currently 2.25 – 2.50% after July's rate hike. So, this commentary indicates a more gradual pace[viii] of rate hikes at the September, November, and December meetings (ranging from 0.25% – 0.50%).
Powell also noted that he does not believe the United States is in a recession and that future rate hikes and the pace of such rate hikes will be data-dependent[ix].
Markets loved the idea of rate hikes occurring more gradually in the near future, with U.S. stock and bond markets closing higher overall as a result.
GDP Shrinks
In addition to the big Fed meeting news, markets were anticipating Q2 GDP data released during the last week of the month. The GDP data showed a contraction of 0.9%[x] quarter-over-quarter (annualized).
The technical definition of a recession is two sequential quarters of GDP contraction. This phenomenon has now occurred, even though many analysts say it is different this time and we are not in a recession[xi].
The National Bureau of Economic Research is the official scorekeeper of U.S. recessions. The bureau defines a recession[xii] as "a significant decline in economic activity that is spread across the economy and lasts more than a few months." It's important to remember that a recession is always measured by more than one factor.
The recession debate is a fierce one. Wikipedia has blocked[xiii] new users from editing its recession page because people keep changing the definition.
Earnings Season Unfolds
Earnings results for the second quarter have been mixed[xiv], with some corporate results being on the soft side. Earnings expectations are seemingly lower than in the past, and a weak consumer has been the common explanation for subpar results.
There have been some positive surprises too, but the number and magnitude of positive earnings surprises are below their five-year averages[xv]; as of the time of writing. Earnings results have been strong in the energy sector[xvi] amid higher pricing, with Exxon Mobil and Chevron results topping analyst estimates.
Earnings season will continue through August.
Late Summer & Long-Term Mentality
Historically, August and September tend to be a softer time of year for U.S. equities. However, we are in a mid-term election season, and that can impact markets as well. 
Looking ahead, while investors may be cheering over the last couple of weeks, it is wise to remain grounded and remember the long-term strategy. Market timing is difficult to achieve. This is one of the reasons we stress the overall importance of investing over the longer term and not putting your emotions in the driver's seat. However, with proper research and planning, some situations for entries and exits can make sense for investors with certain investment objectives and risk tolerances. 
If you are curious about what opportunities may be out there for you, please reach out. These the exact times when a financial advisor can become a professional resource to help you navigate the markets.
Disclosure: Emerald Advisors, LLC is a registered investment adviser.  Information presented is for educational purposes only and does not intend to make an offer or solicitation for the sale or purchase of any specific securities, investments, or investment strategies.  Investments involve risk and, unless otherwise stated, are not guaranteed.  Be sure to first consult with a qualified financial adviser and/or tax professional before implementing any strategy discussed herein. Past performance is not indicative of future performance.
[i] Cox, J. (2022, July 13). Cnbc.com. Inflation rose 9.1% in June, even more than expected, as consumer pressures intensify. [Online] Available at: Inflation rose 9.1% in June, even more than expected, as consumer pressures intensify (cnbc.com)
[ii] Winters, M. (2022, July 27). Cnbc.com. The Fed just raised interest rates by another 0.75% – here are 5 things that will be more expensive. [Online] Available at: Fed interest rate hike: What will be more expensive (cnbc.com)
[iii] Gura, D. (2022, July 28). Npr.org. U.S. economy just had a 2nd quarter of negative growth. Is it a in a recession? [Online] Available at:  U.S. economy just had a 2nd quarter of negative growth. Is it in a recession? : NPR
[iv] (2022, July 31). Tradingview.com. S&P Index: July 31, 2022. [Online] Available at: TradingView Chart — TradingView
[v] (2022, July 31). Tradingview.com. Nasdaq 100 Index: July 31, 2022. [Online] Available at: TradingView Chart — TradingView
[vi] (2022, July 31). Tradingview.com. Dow Jones Industrial Average Index: July 31, 2022. [Online] Available at: TradingView Chart — TradingView
[vii] Macheel, T and Pound, J. (2022, July 28). Cnbc.com. Stocks rally for a third day to cap a winning week, major averages post best month since 2020. [Online] Available at: Stocks rally for a third day to cap a winning week, major averages post best month since 2020 (cnbc.com)
[viii] Cox, J. (2022, July 27). Cnbc.com. Fed hikes interest rates by 0.75 percentage point for second consecutive time to fight inflation. [Online] Available at: Fed decision July 2022: Fed hikes interest rates by 0.75 percentage point (cnbc.com)
[ix] Torres, C. (2022, July 27). Bloomberg.com. Powell Signals More Hikes Coming, While Markets Detect Pivot. [Online] Available at: Fed's Jerome Powell Signals More Rate Hikes Coming, Leaves Out Details This Time – Bloomberg
[x] Lane, S. (2022, July 28). Thehill.com. US GDP falls for second straight quarter, stoking recession fears. [Online] Available at: US GDP falls for second straight quarter, stoking recession fears | The Hill
[xi] Wilkie, C. (2022, July 29). Cnbc.com. White House goes on offense to argue that the U.S. is not in a recession. [Online] Available at: White House goes on offense to argue that the U.S. is not in a recession (cnbc.com)
[xii] Mui, C. (2022, July 29). Fortune.com. The recession debate is so intense that Wikipedia has blocked new users from editing its recession page because people keep changing the definition. [Online] Available at: The recession debate is so intense that Wikipedia has stopped new users from editing its recession page | Fortune
[xiii] Mui, C. (2022, July 29). Fortune.com. The recession debate is so intense that Wikipedia has blocked new users from editing its recession page because people keep changing the definition. [Online] Available at: The recession debate is so intense that Wikipedia has stopped new users from editing its recession page | Fortune
[xiv] (2022, July 29). Moneycontrol.com. Half-way into earnings season, more downgrades than upgrades, finds Jeffries. [Online] Available at: Half-way into earnings season, more downgrades than upgrades, finds Jefferies (moneycontrol.com)
[xv] Butters, J. (2022, July 29). Insight.Factset.com. S&P 500 Earnings Season Update: July 29, 2022. [Online] Available at: S&P 500 Earnings Season Update: July 29, 2022 (factset.com)
[xvi] Wile, R. (2022, July 29). Nbc.com. Oil companies post record earnings as sky-high gas prices linger. [Online] Available at: Oil companies post record earnings as sky-high gas prices linger (nbcnews.com)
Copyright © Levitate