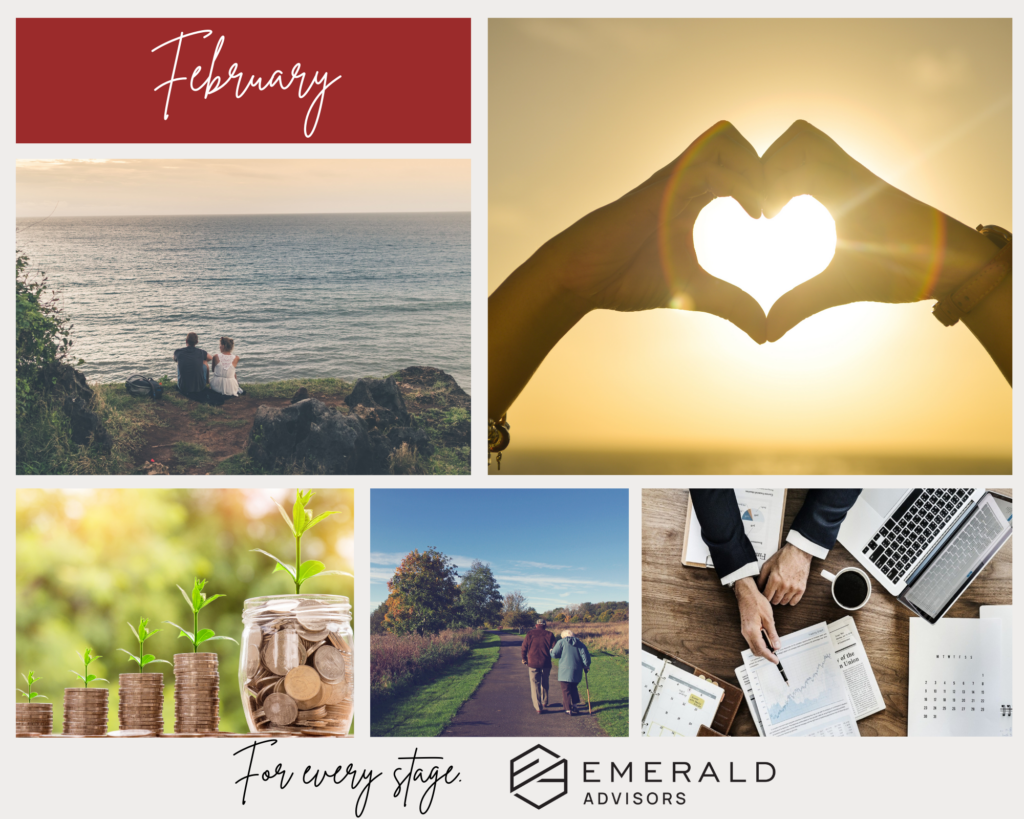 February—a Short and Sweet Month
To celebrate the month of love, we wanted to share a relationship insight from years of working with many couples. This thread shows up consistently: couples who talk about money and finances overall seem to have a healthier relationship. As advisors, our role can sometimes facilitate these types of conversations, helping people get on the same financial page. We encourage you to take time this month with the person you love to talk about your finances because it's a worthwhile investment in your future. 
February is also Black History Month. As a firm, we celebrate the contributions made to our industry by African-American leaders through the years. Confucius once said: "Study the past if you would define the future." As Americans, we are privileged to have a rich history of diversity to celebrate. Together, we get to define the future and we believe exciting times lie ahead. 
To help you prepare for the upcoming tax season, we are sharing an article on the website that may give insight into this upcoming tax season. We also know that phishing scams are on the rise. If you would like a few tips to help you increase your awareness and ways to avoid them, make your way over to our blog.
As always, we are here to help. Want to talk to a financial advisor? Book an appointment today. 
Disclosure: Emerald Advisors, LLC is a registered investment adviser.  Information presented is for educational purposes only and does not intend to make an offer or solicitation for the sale or purchase of any specific securities, investments, or investment strategies.  Investments involve risk and, unless otherwise stated, are not guaranteed.  Be sure to first consult with a qualified financial adviser and/or tax professional before implementing any strategy discussed herein. Past performance is not indicative of future performance.
©Emerald Advisors, LLC