Summer Season is Open! 🌞✈️🍹
Summer has arrived! 🌞✈️🍹 We hope you enjoy longer evenings and savor the slow when it appears. Emerald will ramp up this month as we help clients navigate deferred compensation plans (DCP) and elections.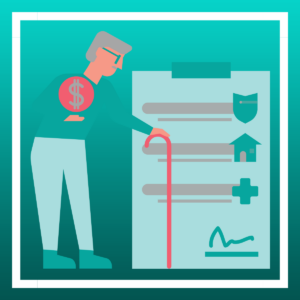 Looking back, May ushered in the failure of another large bank, First Republic, bringing attention once more to the banking industry. We saw the Fed raise interest rates again, but a slight change in language is giving hope that this may be the last one, especially if the Fed sees the right signs of inflation slowing. The question lingers though, will it be enough to ward off a recession? Since no one can tell the future, we will remind you to focus on what you can control. Your goals, financial plan, and staying the course are all good places to start.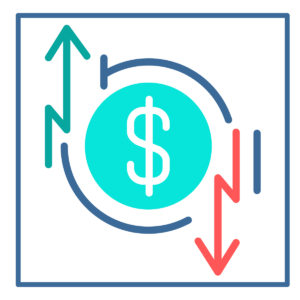 On the blog this month we are introducing Emerald's Summer Series. Over the next three months we will share aspects of the firm's ethos, planning, and strategy as it pertains to you, our clients. Our recent client survey gave great insights, and this is part of our response to those insights. 
To help you continue having conversations around money we want to keep asking a money question each month. This month's question is:
How do I utilize money as a tool to enhance personal growth, while not diminishing drive?
Financial goals can help us grow but what happens when you reach those goals? Say you reach the retirement milestone. Relaxing and enjoying your retirement is a great plan but finding new purpose is what adds meaning to our days.
This month the country recognizes Juneteenth as a national holiday and celebrates the full emancipation of African Americans. America has come so far, let's keep going! We also want to wish fathers a Happy Father's Day! Thank you for all you do and the unique ways you invest in the lives of those around you. May your BBQ be tasty and your golfing under par! 🍔⛳🍺
Disclosure: Emerald Advisors, LLC is a registered investment adviser.  Information presented is for educational purposes only and does not intend to make an offer or solicitation for the sale or purchase of any specific securities, investments, or investment strategies.  Investments involve risk and, unless otherwise stated, are not guaranteed.  Be sure to first consult with a qualified financial adviser and/or tax professional before implementing any strategy discussed herein. Past performance is not indicative of future performance.
©Emerald Advisors, LLC 2023