The Tax Man Cometh
As April brings the tax filing deadline (April 18th), it also ushers in Financial Literacy Month. Financial literacy is an important topic that impacts our everyday lives. On the blog we will be discussing this topic and sharing a useful infographic that you won't want to miss.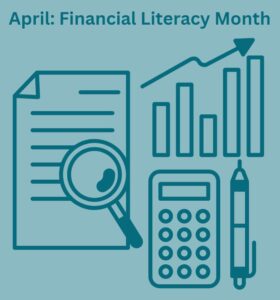 One thing March taught us is that there never seems to be a dull moment. From the consistent Fed rate hikes (nine in a row!) to the collapse of Silicon Valley Bank, and the subsequent buyout of Credit Suisse by UBS, there has been plenty of stories. America watches and waits for the Fed's approach to hopefully bring inflation down while asking for assurance the U.S. banking system can handle whatever comes next. Former Treasury Secretary Larry Summers recently quoted Benjamin Disraeli when he said we will "Hope for the best but plan for the worst." Emerald Advisors does indeed hope for the best, but we also do our best to prepare clients in the ways we can. A plan with action isn't a promise, but it will get you farther than empty words. As long-term investors, we do not become overly concerned with the week – to – week or day – to – day developments. Let's leave that for the short-term traders and algorithms. The ability to hold assets through market cycles is one of the beautiful aspects of long-term investing.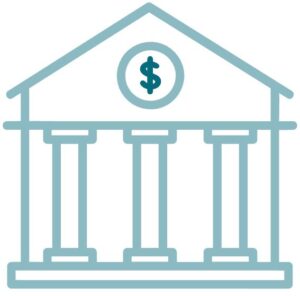 There is still time to file or file for an extension so set aside some time to take care of business. And remember, if you live in Washington state, the Washington Supreme Court has agreed that the Capital Gains tax is not an income tax and collection/filing begins this year on April 18th. Filing an extension means you can file both returns later but payment will need to be submitted by the normal filing deadline. 
This month we chat with Megan Cable Hannah, Emerald's Portfolio Manager and COO, about her work and support of Junior Achievement. Junior Achievement is forging the way for the next generation to gain vital financial literacy skills to change their tomorrows.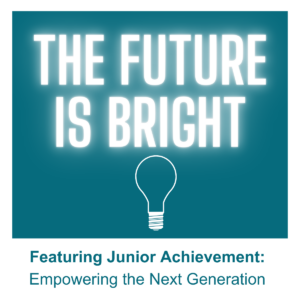 Disclosure: Emerald Advisors, LLC is a registered investment adviser.  Information presented is for educational purposes only and does not intend to make an offer or solicitation for the sale or purchase of any specific securities, investments, or investment strategies.  Investments involve risk and, unless otherwise stated, are not guaranteed.  Be sure to first consult with a qualified financial adviser and/or tax professional before implementing any strategy discussed herein. Past performance is not indicative of future performance.
©Emerald Advisors, LLC 2023