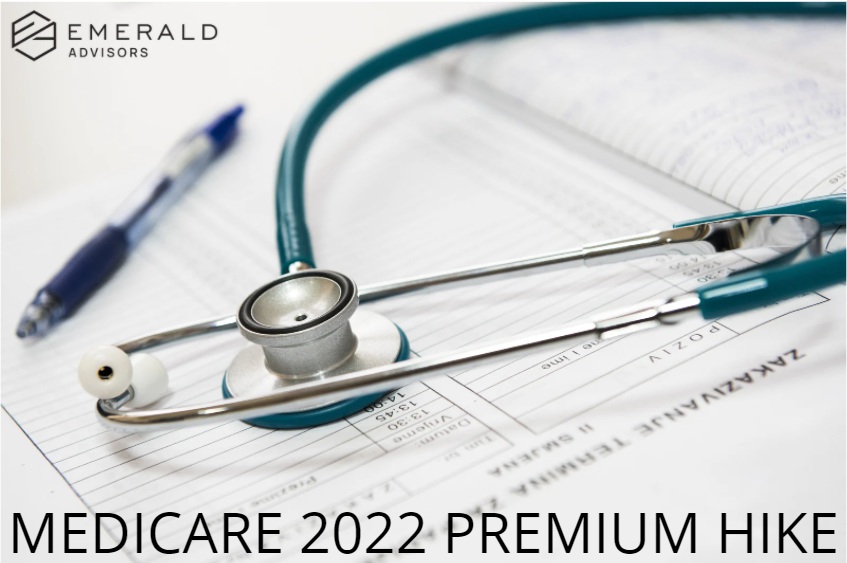 As we are well into 2022, everyone is aware of rising costs, and Medicare premium hikes are falling into line as well for the year. In case you missed the November 2021 announcement, here's what you need to know about rising Medicare costs:
In November, the Centers for Medicare & Medicaid Services announced that Part B premiums

will rise 14.5%

[i]

from $148.50 per month in 2021 to $170.10 per month in 2022–not welcome news for many senior citizens already living on fixed incomes and feeling the inflation pinch. 

Previous estimates were for Part B premiums to rise to $158.50, a $10 monthly price hike. Instead, we have one of the highest percentage increases ever, in part due to rising drug and health care costs.
The recently FDA-approved drug

Aduhelm

[ii]

is partially to blame

for the price increase. The drug, manufactured by pharma giant Biogen, carries a $56,000 yearly price tag. Medicare officials attribute about half of the Part B price hike to contingency planning if the program has to cover this drug in the future. 

While much of the news flow surrounds the premium hike of Medicare Part B, deductibles are inching higher, too. The deductible for Part A, the hospital coverage part of Medicare, will rise to $1,556 in 2022, an increase of $72 from this year's $1,484. Part B deductibles will rise $30 (14.8%) to $233 in 2022. That makes for a combined deductible increase of $102.

Though Social Security recipients will benefit from the recently announced

2022 COLA increase of 5.9%

[iii]

, it will get partially chewed up by the Part B premium jump. The average retiree will receive $92 per month more due to the benefit increase, but its impact will be diminished by the Part B $21.60 monthly increase. Adding in the recent inflation surge, the COLA could be viewed as a nearly breakeven proposition for many Social Security recipients.
As always, if you have any questions we are here to help. Book an appointment or give the office a call. 
Disclosure: Emerald Advisors, LLC is a registered investment adviser. Information presented is for educational purposes only and does not intend to make an offer or solicitation for the sale or purchase of any specific securities, investments, or investment strategies.  Investments involve risk and, unless otherwise stated, are not guaranteed.  Be sure to first consult with a qualified financial adviser and/or tax professional before implementing any strategy discussed herein. Past performance is not indicative of future performance. 
[i] O'Brien, S. (2021, November 12). Medicare Part B premiums for 2022 jump by 14.5% from this year, far above the estimated rise in cost. Cnbc.com. [online] Available at: Medicare standard Part B premiums for 2022 jump by 14.5% (cnbc.com)
[ii] (2022, January 11). Aduhelm and Medicare Coverage. Medicareallies.com. [online] Available at: Aduhelm and Medicare Coverage (medicareallies.com)
[iii] Tzanetos, G. (2021, November 14). Social Security 2022: How the COLA Will Increase Benefits for the Average Senior Couple. Finance.yahoo.com. [online] Available at: Social Security 2022: How the COLA Will Increase Benefits for the Average Senior Couple (yahoo.com)
Copyright © Levitate